Some are waiting and anticipating!! Families are gathering together for the holidays.
Some of my family will be celebrating Christmas this year at my sister Elaine's place. My brother arrived there from Victoria and my niece Tracey and her fiance Mark arrived last night. My daughter Lora and my son Eric live close by as well.
Unfortunately, my Hubby and I won't be able to make it there for Christmas but we will see everyone in February, and I am anticipating that!!
We were invited last night for Turkey dinner celebration at my friend Anya's house. We had a lot of fun, a lot of coversation and visiting, and met a new friend! I think that is what the holidays are about. Reconnecting, Connecting, Relationships. Not about the presents at all.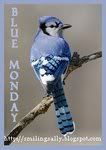 Presents are wrapped, cookies are baked, now it is just to wait!
Have a blessed Christmas and a wonderful New Year.
Stay safe.