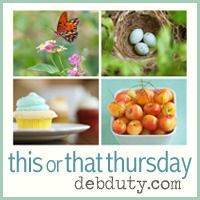 Coconut Crusted Salmon Fillets
1 1/2 cups Unsweetened Coconut
Salt and Pepper to taste
4 boneless Salmon Fillets
Mango Chutney
Put Coconut into Ziploc bag, add Salmon fillets and shake to coat well. Put coated Salmon onto Parchment lined baking pan.
Sprinkle liberally with Salt and Fresh Ground Pepper.
Bake at 375 degree oven for 10 minutes or until fish is golden brown and flakes easily.
Serve fillets with Mango Chutney.
Coated with Unsweetened Coconut and Salt and Pepper and ready for the oven!!
I have always loved Potato Pancakes and over this past Christmas, discovered Kugel when I didn't want to be a slave over the stove and rather spend the time visiting while dinner cooked.
3 Russet Potatoes, grated and squeezed to remain moisture
1 finely chopped Onion (I used a big handful of chives from my garden)
5 large Cloves Garlic, grated
1 egg, beaten
1/2 tsp Baking Powder
1/4 Cup Olive Oil
1/4 Cup Flour
1 tsp Salt
1/2 Tsp Pepper
Coat Glass baking dish with layer of Olive Oil. Mix all ingredients well and spread out into an even layer in the bottom of the pan. Sprinkle with Paprika.
Bake in 375 degree oven for 45 minutes until browned and bubbly and cooked through.
Serve with Sour Cream and chopped Chives.
Tastes like Potato Pancakes without the fuss!
Serve with a nice Green Salad and dinner is served!
Enjoy your day!!