I can't say I am one for April Fools Day jokes. I don't play any jokes on people, at least not for the past few years.
I think the big joke this year has been by Mother Nature. We had a nice mild winter which did not start until the first day of spring. Then the cold rolled in along with such inclement weather that we don't usually see this late. Snow, hail, sleet, and buckets and buckets of rain.
I have been on a quest to find the elusive Cherry blossoms. Everything is usually pink this time of year. I found three trees, in front of the barn photo I posted the other day with cherry blossoms on them. I got chased by a Pit Bull and another black big dog back to my car when I took these few photos of those blossoms. Not fun. Not enjoyable.
Very few trees have blooms on them, but I am watching them and will be out taking more photos as they do bloom. It is still cold, though and they are cautious!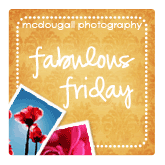 Hosted by Cecily and Lolli